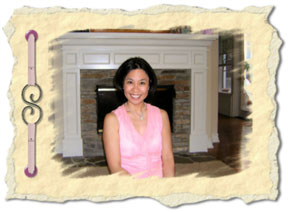 My first "light bulb" moment happened when my baby daughter was given a little beaded bracelet for her first birthday.  I thought "I could make that!" but did nothing about that thought for a few years.

I was about to turn 40, it was a year I wanted to commemorate by "re-creating" myself in someway, so I did! 

I launched "Tickled Pink" which featured jewelry for babies, children and a few designs for adults.

Since that first boutique, the Lord has blessed me by bringing me a lovely crowd of faithful Tickled Pink customers and friends and by continuing to inspire me with new ideas and designs.

I could not pursue this venture without the never-ending support and encouragement from my Number 1 Fan - my husband, Steve.

If there is such a thing as a "bad jewelry day", Steve always manages to find something positive to point out to me. For this and so much more, I love him with all my heart!